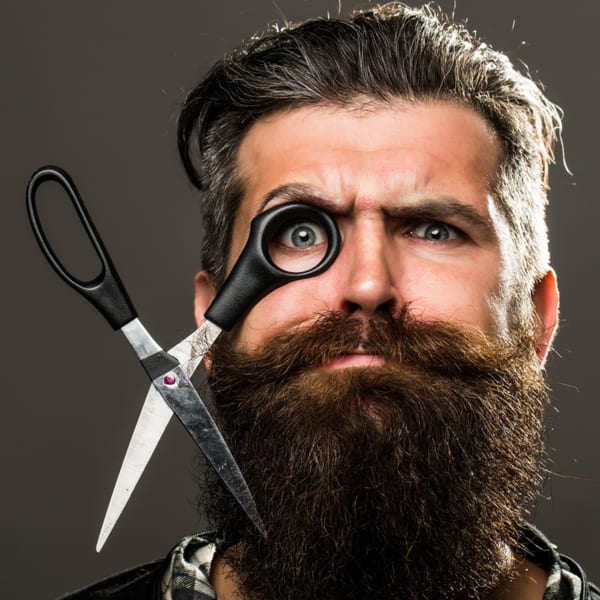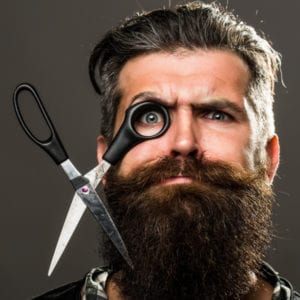 Most men are usually too busy to spend a lot of time taking care of their hair or beard. But there comes a time when you have to look your best. Whether they have to pass a new job interview, they're going on a date, or they're just trying to impress your life partner, even the busiest men need to groom themselves from time to time.
Time makes everything different, and fashions and styles come and go. It doesn't matter that you've worn the same haircut for the last 20 years, it might not be fashionable any longer. If you want to look at your best, you should be aware of some of the changes currently happening around you and adapt when you have to.
Here at GroomingGuru.com, you will find all the information you need about the best styles for your physical appearance, so you can look good at all times. Not only do we explain which styles will fit better to each appearance, but we also explain how to use all the different grooming tools to your advantage.
Now, without further ado, we present
The Modern Man's Guide On Styles
You might have noticed that the clean-shaven look is less and less frequent. Men are not shaving every day, and employers are alright with that. The days when men were obligated to shave every day before work are gone. Beards are fashionable now. Gone are the mullet and the parted hair. The pompadour is making a comeback. Body hair is not acceptable any longer. Well, the one on your chest and belly, anyway.
Check out all of our electric shaver reviews here!
Styles come and go, but you have to make sure you're always on the right track with the trend. To help you, we created this short guide. You can use the guide to find the right haircut for your face, choose a beard, and learn something about hair trimming.
Well, what are you waiting for? Read on to discover how to improve your looks.
How To Choose The Right Haircut
Contrary to popular belief, you don't just choose a haircut because you like it. It also has to look good on you, otherwise, it's all for nothing. Not every haircut will look good on you, and that's normal. People are different and their faces have a specific shape. Each shape works more or less with certain haircuts, so you can say that the shape of your face is the most important factor you have to take into account when choosing a haircut.
Here's how you choose a haircut according to the shape of your face
Determine Your Face Shape
Don't be surprised to find out you don't know which is the shape of your own face. Most men don't until they measure it. That's not because men don't have a powerful imagination, it's because the differences are usually small, so you might believe you have an oval face just to find out it's been a rectangle all along.
So, you have to measure it yourself to find out. Here's how you do it (you will need a measuring tape, or a ruler if you don't have one)
Measure Your Forehead – from the peak of an eyebrow to the peak of the other. Write down the answer, you will need it later.
Measure Your Cheekbones – you actually have to measure across them, from the pointiest part of one to the pointiest part of the other going below the eyes but above the point of the nose.
Measure Your Jawline – you have to measure starting from the tip of the chin to the place where the jaw angles towards your ear. You can either multiply the result by two or measure the other side as well and write down the sum.
Measure Your Face Length – you have to measure from the tip of your chin to the center of your hairline.
Now that you've written down all the measurements you need for the assessment, use the following patterns to determine your face shape.
Round Face – The forehead's length is similar to the distance across your cheekbones, and both are larger than the jawline and forehead, which are also similar. When men have a round face, the angle of their jawline is usually soft.
Heart Face – The forehead is larger than the jawline and the cheekbones, and the chin is usually pointed.
Oval Face – The face is longer than the length across the cheekbones, and the jawline is smaller than the forehead. Men who have an oval face usually have rounded jaws.
Rectangle Face – The forehead, jawline, and cheekbones have roughly the same size. The face is longer than all of them.
Square Face – All the measurements are roughly similar. Men who have a square face have sharp jaw angles.
Diamond Face – The longest measurement of the face is the length, then the cheekbones, the forehead, and the jawline, in this order. The chin is usually pointed.
Triangular Face – The jawline is the largest measurement of the face, and it's larger than the cheekbones, which in turn are larger than the forehead.
Find The Right Haircut For Your Face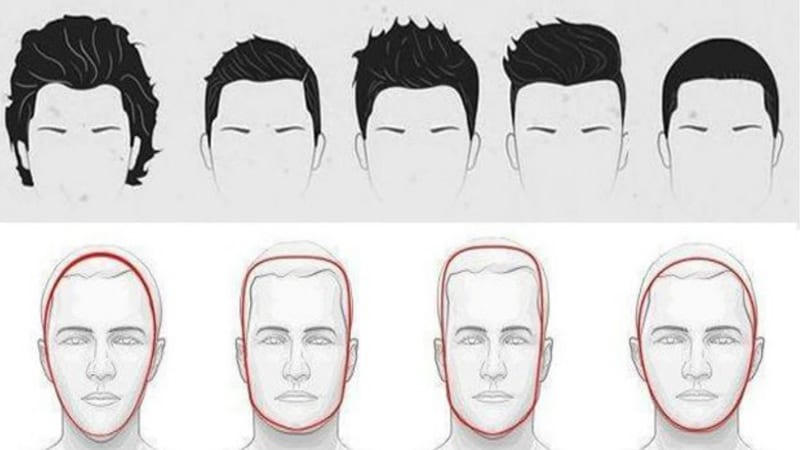 Round Face – If you have a round face, you have to choose a hairline that has acute angles. This will give your face a better structure. The pompadour and flat tops are good styles you could adopt. A full beard trimmed square might enhance your appearance.
Heart Face – When you have a heart face, you should avoid tight hairstyles. You should also avoid having long hair. The mid-length styles will fit you best. Your jawline can also be accentuated by a nice beard.
Oval Face – If you have an oval face, consider yourself lucky. The structure of your face allows you to choose multiple styles, but you should pick one that has some volumes and angles on top. You can either go clean-shaven or grow a small beard
Rectangle Face – Men who have a rectangle face should always avoid wearing their hair too short on the sides. You should go for a well-proportioned style. You should also avoid growing a long beard.
Square Face – Your square face will allow you to adopt a lot of different hairstyles. However, you should avoid cutting your hair too short. You should also wear a short stubble to complement your square jaw.
Diamond Face – If you have a diamond face, you should adopt hairstyles that add width to your forehead. Wearing long hair that can be tucked behind your ear will also complement your face's structure. Your appearance will most likely be improved by a medium stubble.
Triangular Face – When you have a triangular face, you should choose a hairstyle that will bring volume. You can grow a short stubble, but it might be better to go clean-shaven.
Tools You Use To Maintain Your Haircut
Now that you know which hairstyle to adopt, you have to maintain it. You can't just leave the hair to grow outside its pattern. For this purpose, you can either use a hair clipper or scissors, depending on the hairstyle.
When it comes to hair clippers, there are a lot of models out there, and most of them can be used to cut your hair once in a while. However, if you want to buy the best professional hair clipper, one you will be able to use for years on end, you should buy one from a world-renowned manufacturer.
Wahl Clippers are renowned for their durability. Most of them can be used both cordless and corded, and they usually come with a very durable casing. The casing will protect the hair clipper from the usual wear and tear happening when you cut hair, and it might even protect it from the accidental drops and bumps.
Andis clippers can be used by both hair professionals and amateurs. Even though most of their products are cordless, you can find models that use a long power cord. These hair clippers are world renowned for the quality of their blades. They usually come with ceramic blades instead of metal ones. Ceramic blades are more durable than steel blades, and they keep their edge for a longer time. They are also better at withstanding heat, so they won't get so warm when you're using them.
There are many things we can present as advantages of using different types of hair clippers. The fact of the matter is, nobody ever complained if they were using the cordless hair clipper on the market, so you just have to buy the right model for your needs. Maybe you want a color-coded hair clipper or a very powerful one. In our reviews, you will find both and more.
You can also use scissors or shears to cut your hair. However, there are two different types of scissors you can use. Here's the difference between them.
Hair Cutting Shears – These shears are usually used to remove the bulk of the hair, but they can also be used for detailing. They are made out of stainless steel or different alloys that make them very durable. Most of the big manufacturers prefer using Japanese stainless steel for these shears to make them very durable and increase their lifespan. Some might even be coated with special chemicals so their edge will last longer.
Hair Thinning Scissors – These scissors are sometimes smaller than hair cutting ones, but they can also be of the same size. They are usually not used to cut a lot of hair. Thinning scissors are used to fade the hair on the back or on the sides of the head. They can also be used to bring textures and apply details to other haircuts, and they can be used with great results in trimming beards.
If you want to buy yourself a pair of scissors or shears, you should know that not all of them are built in the same way. Here are the main differences between them.
Size – Besides their different purposes, scissors and shears also come in different sizes. The size of the scissors is very important, and you should choose one that fits your hand. The size of the scissor determines how good you'll be able to handle it. If it's too large, you will have a hard time of using it for details. If it's too small, you will lose time cutting the hair slower than you could otherwise.
Blade Design – Scissors also have different blade designs. Some of them have convex blades, while others have beveled edges. The convex blades are better at cutting hair quicker, among other things, while those with a beveled edge are good at keeping the hair still while they make the cut.
For more information about the different types of scissors, you might use to cut your hair, read our Best Hair Cutting Shears here.
Now that you know how to choose a hairstyle that suits your face, and you learned which tools you can use to maintain it properly, it's time to find out how to take care of your beard.
Growing And Maintaining A Beard
As we said at the beginning of our article, beards are fashionable these days. If you don't believe us, just take a look at the latest pictures of Hollywood movie stars. Chances are all of the men actors attending an event will have some sort of facial hair that compliments their look. And that's exactly the purpose. It's been said that a good-looking beard is a male equivalent of wearing makeup, and that's not far from the truth. Most men look better when they let their facial hair grow, even if it's short.
However, before you start growing a beard, there are certain things you should be aware of. Growing a beard takes patience because it's a long process. You might have to wait for 3 – 4 weeks, or even longer to grow the hair necessary for a certain beard style. Some beards can actually take months to grow, not weeks. This process can be difficult at times, so be sure you're going to be committed before you start.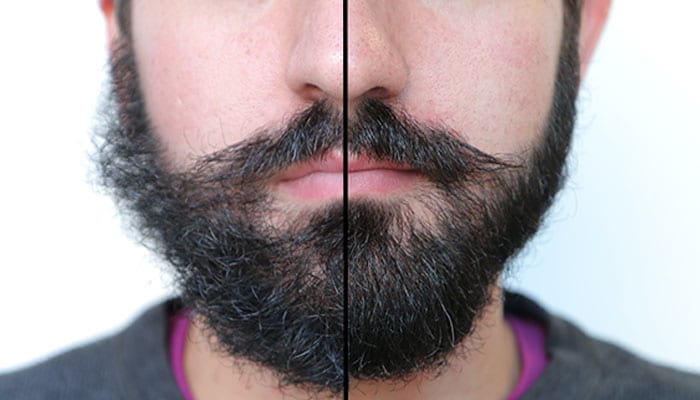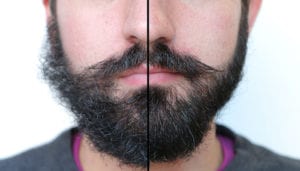 Wearing a beard also means you have to take care of it. The difference between a nice-looking beard and a bad-looking one can be of 1 – 2 days, depending on the length of the hair. To maintain a beard, you need to use a beard comb. The right beard comb will make your beard softer, so it will be easier to wear, and it will also make you more kissable. Besides a good beard comb, you will also need a beard trimmer. The trimmer is crucial for men with short beards and you might want to try using a stubble trimmer, but men wearing long ones can also maintain their beard with scissors.
Grooming Your Body Hair
Yes, you need to read about this. Male grooming is now very popular. If you ignore it, you might find yourself the butt of all your friends' jokes, or even worse, you might lose the girl you were after.
You don't need to remove all the hair on your body, that's not really necessary unless people usually start running when they see you naked, in which case, you might want to. Some men wrongly believe they don't have to shave the hair on their chest, belly, or back because they're not fit. Well, that's not an actual reason. That's an excuse. Even if you have a large belly, it will still look better when it's not covered in hair. The best way to remove the hair from your body is using a body hair trimmer. These trimmers come with special accessories to make the trimming easier. To find out more about body groomers, click here.
While we're talking about body hair, we should also mention that nose and ear hair is gross. Everybody thinks so. That's why it's recommended you get rid of it if you know it's showing. Using a nose hair trimmer is not even uncomfortable. If you want to find out which is the right nose hair trimmer for you, click here.
Final Thoughts
No matter how old or young you are, you have to be informed and follow the latest fashions. Not only will following them make you look better, but it will also gain you the respect of the people around you.
Cutting your own hair and beard might be difficult at first, but once you get the hang of it, you will do a great job and save money in the meantime. Grooming your body hair is necessary. First of all, this will make you look better. Second, it might be more hygienic to do so.